In the spirit of being "above reproach" to our students, their sponsors, and their sending congregations, this page is dedicated to providing a clear view into the workings of TNSS as a legal entity.
The Board of Directors
The direction of the school is not vested in any one person. The Texas Normal Singing School operates under a Board of Directors who collectively manage the business affairs, faculty appointments and invitations, policy decisions, and final curriculum decisions of the School.
Although for many years the operations of The Singing School rested in the hands of just one person, this was an incredible workload for any person to organize. In 2015, the Board of Directors was formed to shoulder the load collectively.
In keeping with the best practices of Christian leadership, the Board of Directors does not function as an oligarchy, but as seeking the best for our students, faculty, and staff. We first intend that the Singing School should please God, should edify the church, should engage our students, and empower our faculty and staff. We serve to these ends.
If you wish to contact the Board of Directors, please write to us at [email protected] with the words "To the Board" in the subject line. In the interest of transparent and above-board communication, please do not contact individual board members; please, address the board collectively.
Texas Normal Singing School Board of Directors (listed alphabetically):
Mrs. Thana Furr (not pictured)
Mr. Tony Kite, secretary
Dr. Tim Lowry
Mr. Levi Sisemore, treasurer
Mr. James Tackett, president
Mr. David Williams, vice-president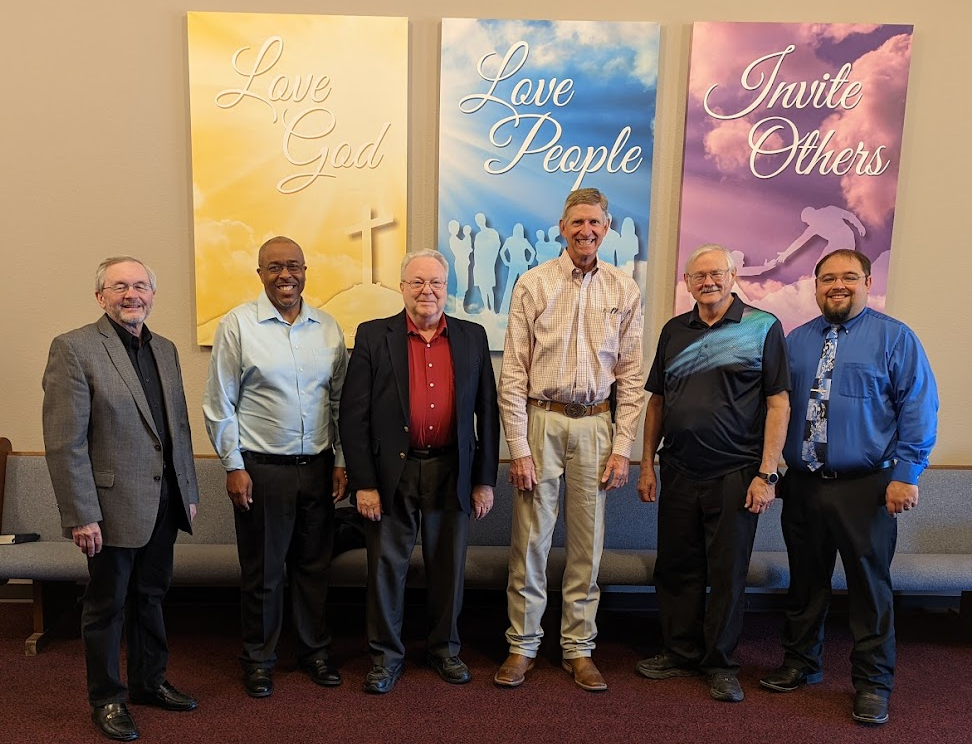 Financial Accountability
The Texas Normal Singing School is registered with the IRS as a 501(c)3, public charity organization (as such, donations are tax-deductible). We are also registered with the State of Texas as a non-profit, educational institution. In keeping with the spirit of transparency and accountability, we agree to supply a copy of our tax return to all donors and interested parties, upon specific request (these may also be accessed through a search at the IRS website).